Pulleys and Related Parts for 2021 Ram ProMaster City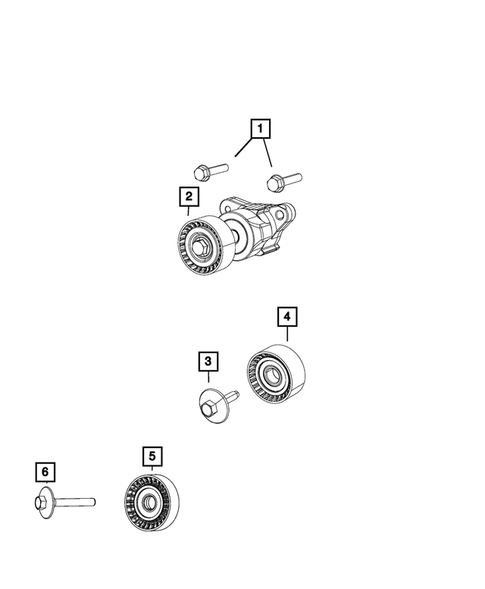 No.
Part # / Description
/ Price
Price
Hex Head Screw
Intermediate Shaft Bracket to Engine Block. Intermediate shft brkt to eng block. M8x1.25x40. Power Steering Pump To Bracket.
Hex Flange Head Screw
M8x1.25x34. For Idler Pulley. Idler pulley attaching. Idler Pully To Alternator Bracket. Idler Pulley to Idler Pulley Bracket. Idler to Front Cover. Backside idler pulley to water pump.
Idler Pulley
Smooth. Used Only With Air Conditioning. Back Side.
Idler Pulley
Smooth. Accessory Drive. Back Side. Lower Idler.